Powder packaging machine visible quality, unseen opportunities
Powder packing machine, powder-like product of the faithful guardian. Powder products on the market can be seen everywhere in our daily lives is playing an important role. Powder packing machine is designed for packing powdery product equipment, his appearance convenient powder product packaging, but also to facilitate our lives, constantly enrich surprise to the market.
With the increasing needs of the industry, powder packing machine through continuous research, updating, and gradually to meet the various needs of the market, the market has become a powder-like product packing must have "weapons." Compared with the previous powder packing machine , not just complete a simple bag into the material, after the revision of powder packing machine has a high-precision, high-efficiency, automated packaging, upstream and downstream facilities more complete, with a bag making machine, sealing machine, coding machine, so that the production process smoother, more efficient, reducing the production of goods in the course of time, the product is more safe and secure. Packing machine to win to win the market with high- Commodities in various forms, the business continuously developing. Powder products is struggling over, remove the daily use of flour, starch, seasoning powder, a variety of nutritional supplements more and more use powdered form, like the dimension c powder, grape powder, walnut powder, powder like food more convenient to use, easy to carry, so are a lot of people love. Such a good market, so endless opportunities powder packing machine.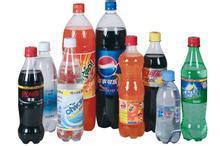 Dongtai machinery is a professional packaging machinery manufacturer. Provide the user the best solution, through long-term customer service has set up a perfect sales service system. Dongtai machinery is located in Lingang Economic Development Zone in Jinan, and the world 500 strong enterprises as neighbors continue to learn the international advanced production technology, relying on the country's economic macro-policy support, combined with local conditions to develop a series of advanced packaging machine products. Filling machine, labeling machine, filling and sealing machine, combination weighing packaging machine has entered the European markets. Uphold the QSP's business philosophy, quality-oriented, service first, we sincerely hope that users from around the world friends, build long-term, friendly, pleasant, mutually beneficial win-win partnership!