This ketchup filling machine tells you what is the most cost-effective sauce filling machine
This ketchup filling machine tells you what is the most cost-effective sauce filling machine
What is the best match with French fries? I believe most people will say ketchup. In life,
ketchup is mostly in the form of bottles, cans, and bags, which is very popular.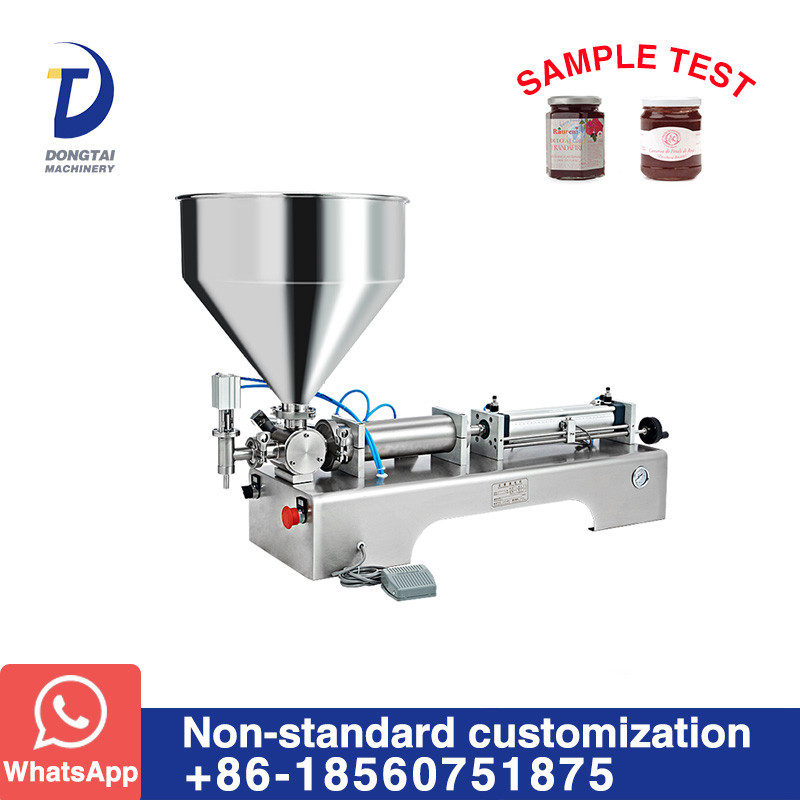 The ketchup filling machine can be divided into 7 kinds according to the
filling specifications, and the filling specifications can be from 5ml to 5000ml. A variety of
options are available to meet the requirements of different sauce producers. The price is
reasonable, support stand-alone use, and use the production line. It also supports
equipment customization, such as adding a rotating hopper, a capping machine, a sealing
machine, etc. in the construction of a standard model.

The standard machine is made of high-quality stainless steel filling head. Its structure is
simple and reasonable, that is, it can be stopped immediately, the sauce does not leak,
and it does not pollute the working environment of the equipment. The ketchup filling
machine has a filling error of 1%, which is a cost-effective viscosity fluid filling device.
Dongtai machinery is a professional packaging machinery manufacturer. Provide the user the best solution, through long-term customer service has set up a perfect sales service system. Dongtai machinery is located in Lingang Economic Development Zone in Jinan, and the world 500 strong enterprises as neighbors continue to learn the international advanced production technology, relying on the country's economic macro-policy support, combined with local conditions to develop a series of advanced packaging machine products. Filling machine, labeling machine, filling and sealing machine, combination weighing packaging machine has entered the European markets. Uphold the QSP's business philosophy, quality-oriented, service first, we sincerely hope that users from around the world friends, build long-term, friendly, pleasant, mutually beneficial win-win partnership!