Purchasing essentials|Five characteristics of olive oil filling line must buy!
Nowadays, my country's production technology has been further improved, and our filling machinery industry has also made very good progress. The implementation of reform and opening up is very conducive to the development of the filling machinery industry, and production is also based on the difference in product filling materials. There are many machines, the olive oil filling line is a filling machine specially manufactured by Shandong Dongtai for olive oil filling.
As the olive oil market is becoming more and more hot, the olive oil bottling line has also increased and grown, showing a good growth trend, which is an outstanding presentation of the progress of our bottling market. With the continuous improvement of technology, more and more are improving, and new types are constantly emerging. Many filling companies are established one after another, which is tantamount to increasing the competitiveness of filling machinery. From now on, it can be seen that the manufacturing machinery factory needs to occupy a corner of the market, it must carry out product innovation, have efficient technology and solid manufacturing experience, and also need an economic foundation to ensure it.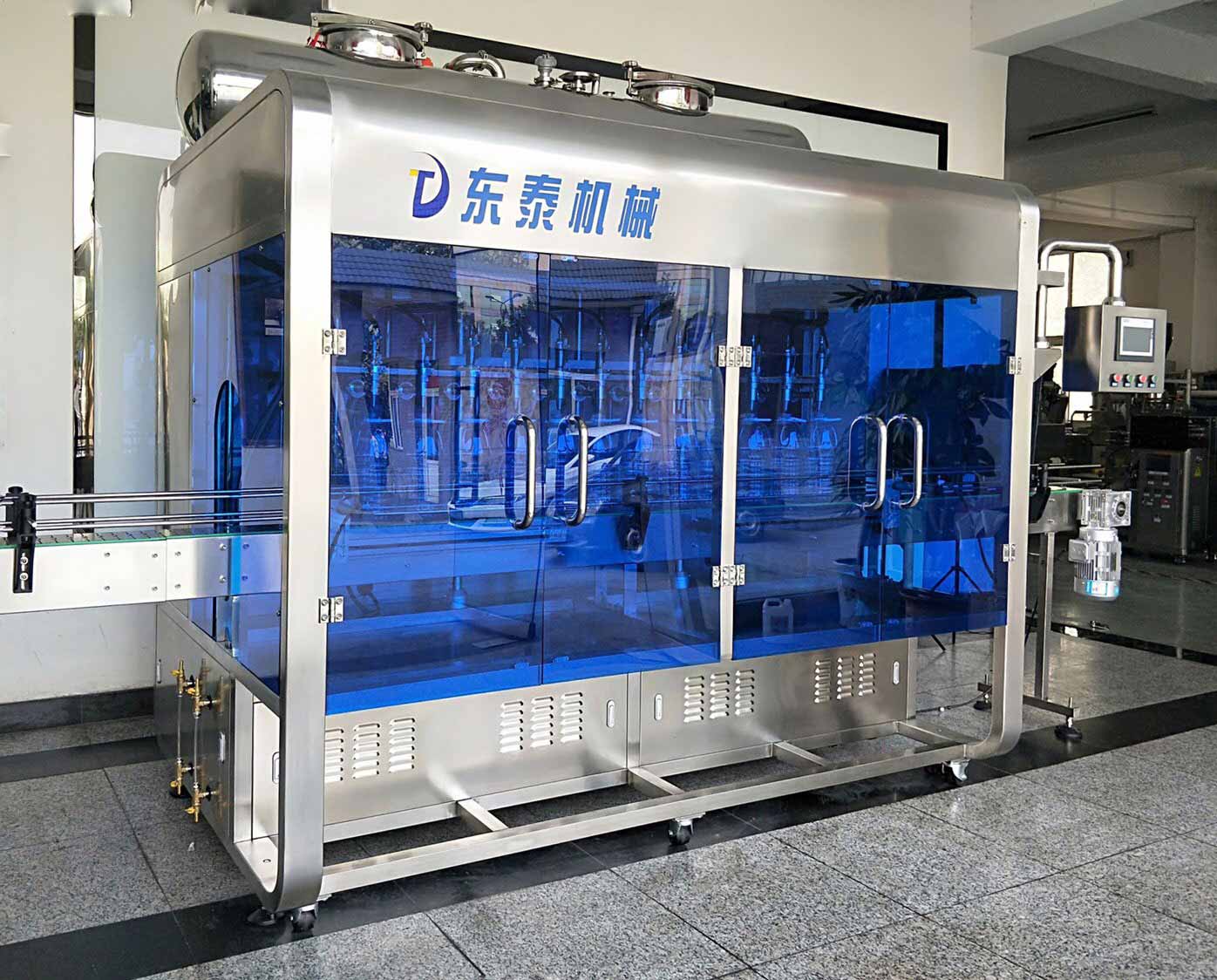 So now let's take a look at the characteristics of this olive oil filling line?
1. Using high-tech electrical and pneumatic components, low failure rate, reliable performance and long service life.
2. The parts in contact with the materials are made of stainless steel and food-grade plastic, which is easy to disassemble and clean and meet the food hygiene requirements.
3. Touch screen operation and display, parameter modification and filling volume adjustment are extremely convenient and intuitive.
4. Bottles of different shapes and specifications can be adjusted quickly without changing parts, with strong adaptability.
As a professional filling manufacturer, Dongtai has more than ten years of manufacturing experience. What are you waiting for? Come and buy it now.
I want a production line that can fill 2000 bottles of chili sauce. Which manufacturer is better!