Small dose ketchup filling machine makes life fun and more flavor
We know that the market economy is developing rapidly, and the scientific level and production technology are constantly improving. Therefore, the production of various products is inseparable from automated equipment. Therefore, all kinds of packaging machinery will appear in our lives. For people, all kinds of large-bag or bottled liquid products will take too long to eat for consumers of a family of two. It is impossible to guarantee its quality and hygiene, so small-dose, small-package ketchup filling machines began to appear, packaging liquid products for various consumer needs, and he was able to realize the idea of ​​a meal. In the process of each meal Both can complete today's liquid solution today, so that you are no longer worried about the hygienic problems of liquid products, and the independent small packaging allows you to choose which flavors you want to eat according to the packaging bag, which can be said to achieve a more convenient life.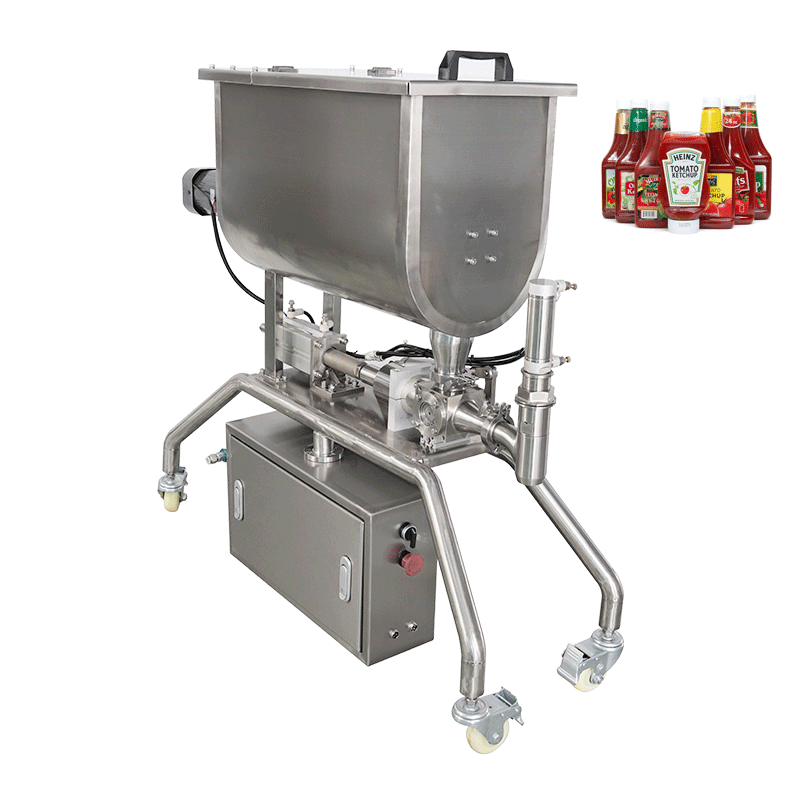 Keep following the development of the times, let the ketchup filling machine achieve sustainable development, so as to continuously increase the improvement of automation technology in the ever-moving market, so that you have higher production efficiency, and make the packaging process It is simpler and more convenient, and with its own technology and functions, the ketchup filling machine has a more stable development in the industry. Continuously complying with the market economy and the needs of consumers, the ketchup filling machine thus increases science and technology to play a more important role in product renewal and enterprise development. So as to increase its own production technology and future, it can increase production research and development and investment, so that it can achieve a qualitative leap.
Pay attention to the future market and the needs of consumers and move forward, and make its science and technology more suitable for its own development, keep up with the development trend of the times, let yourself better comply with the production choices of consumers and enterprises, and make yourself better Exists in the market. And now the small-dose packaging of the ketchup filling machine exists to meet the needs of consumers and the four games. It can be said that it not only adds vitality to the market, but also brings more delicious choices to life. While enjoying the delicious food, you feel the rapid development of technology and technology.