How much do you know about edible oil filling machine?
How much do you know about edible oil filling machine?

The role of edible oil in our lives is a top priority. Our cooking, steaming, frying, and
simmering are inseparable from it. People eat food for the day, and there are many kinds
of edible oil.such as cottonseed oil,soybean oil,colza oil,corn oil,tea-seed oil,sesame
oil,rice bran oil,olive oil,palm oil,cooking oil,edible oil,sunflower oil.vegetable oil,linseed
oil,safflower oil,walnut oil,peanut oil,grape seed oil etc.They are also available in a variety
of sizes, including 500ml, 1L, 5L, 10L and more. Therefore, I will lead you to understand
the edible oil filling machine.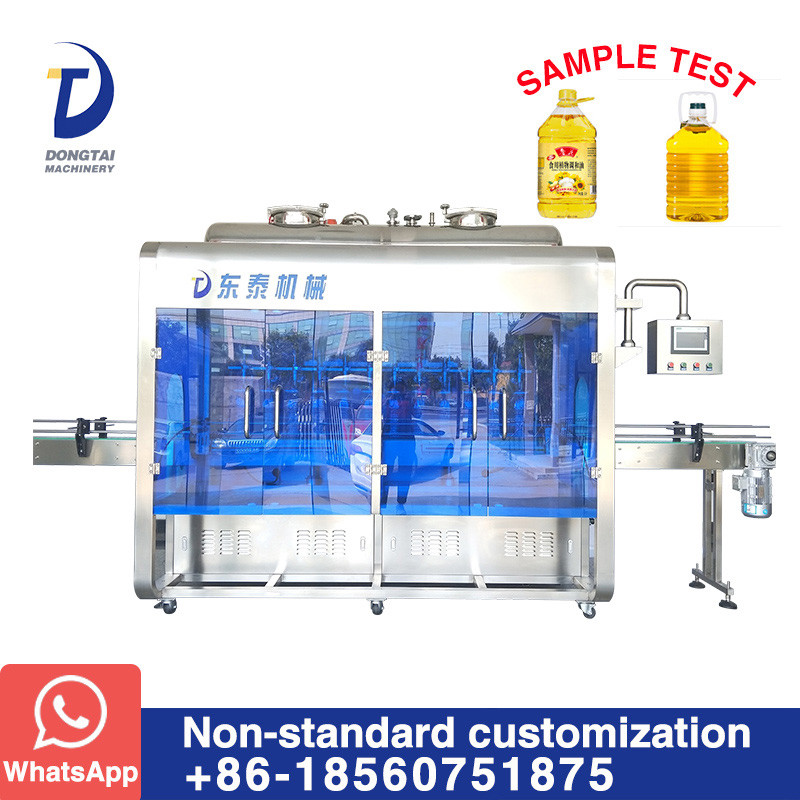 According to the degree of automation, the edible oil filling machine can be divided into a
semi-automatic filling machine and a full-automatic filling machine. According to the
function, it can be divided into a double-head semi-automatic edible oil filling machine.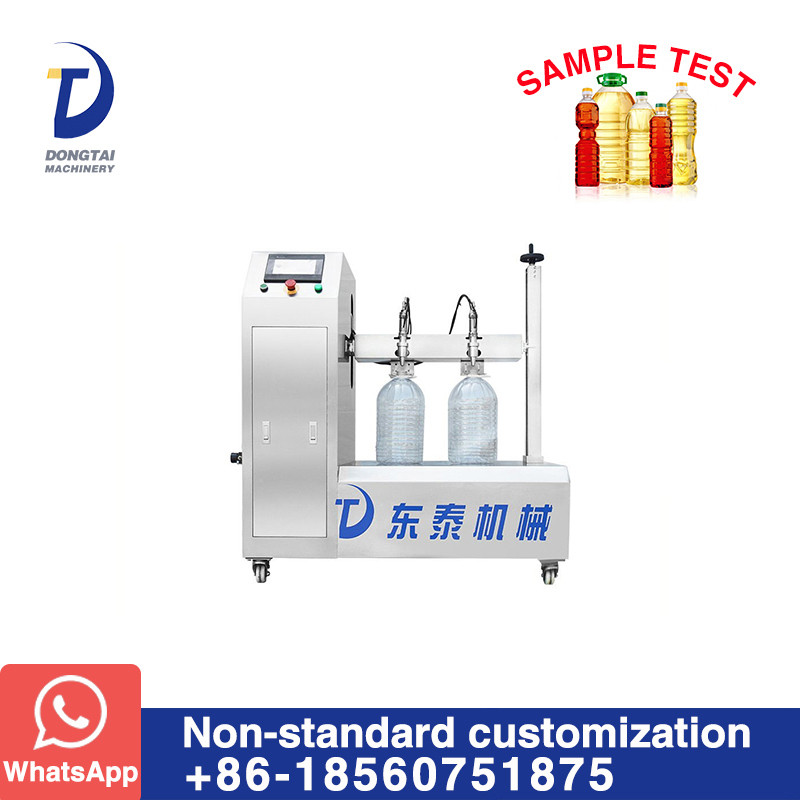 Product Features :
1. The edible oil filling machine adopts high-precision flow meter with German high-
precision pulse transmitter, and performs temperature collection in real time to compensate
the density change of oil due to temperature difference, thus effectively ensuring the
accuracy of filling measurement.
2.volume and mass two measurement methods freely convert, to overcome the loss of oil
due to the temperature becomes lower and the density is still larger when the volume is
filled.
3.unique filling head design and vacuum suction system to ensure that the site and
packaged products are free from residual liquid pollution, the first fast and slow double-
speed filling can be set arbitrarily, the filling speed is adjustable, and the pump pressure is
solved quickly. Overfilling phenomenon during filling. 4.the use of power filling, no need to
be equipped with high-position tanks, simplifying the installation process, reducing
production costs and improving filling efficiency.
5.The main components of electricity and gas are matched with high-quality components
to ensure the reliability, accuracy, stability and durability of the system operation.
6.This machine has high filling precision, stable performance, easy operation and
adjustment, and excellent quality.
Dongtai machinery is a professional packaging machinery manufacturer. Provide the user the best solution, through long-term customer service has set up a perfect sales service system. Dongtai machinery is located in Lingang Economic Development Zone in Jinan, and the world 500 strong enterprises as neighbors continue to learn the international advanced production technology, relying on the country's economic macro-policy support, combined with local conditions to develop a series of advanced packaging machine products. Filling machine, labeling machine, filling and sealing machine, combination weighing packaging machine has entered the European markets. Uphold the QSP's business philosophy, quality-oriented, service first, we sincerely hope that users from around the world friends, build long-term, friendly, pleasant, mutually beneficial win-win partnership!