How to chose a olive a filling machine?
How to choose a fast and accurate small olive oil filling machine? Into the well-known
brand manufacturers, here is what you need: this small olive oil filling machine to be
introduced today is the pinnacle of 2016, the end of the year: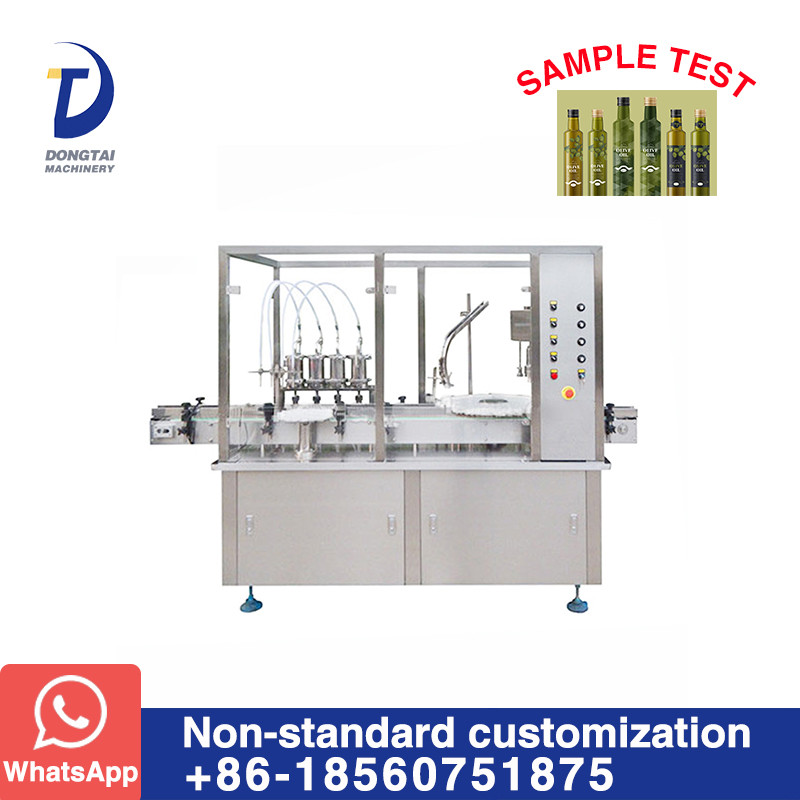 The small olive oil filling machine is a special type of automatic oil filling equipment. It is a
fully automatic filling machine specially designed for filling olive oil products according to
the special quality of olive oil. The equipment uses advanced quantitative filling
technology to apply microelectronic intelligent control technology and program control to
the filling machine, making it a new type of mechatronics.
Features:
1. The measurement adopts the combination of high-precision flowmeter and
microelectronic numerical control instrument, and the filling accuracy is quite high.

2, can carry out stepless mediation filling capacity, very intuitive, very simple operation.
3. Each filling head can adjust the spacing and height arbitrarily within a certain range,
and can be filled with containers of various sizes and shapes.
4. The conveyor belt is automatically controlled by the program controller, and the
adjustable speed linear stepping working mode is adopted, and the degree of automation
is quite high.
5. Most parts inside and outside the fuselage are made of high quality stainless steel,
which is durable and hygienic, and the working performance is reliable and stable for a
long time.
6, infrared automatic induction capping machine is to speed up the packaging speed of
the finished product.
7. The automatic filling machine has excellent performance, high quality and low price. It
is an ideal filling equipment for oil, petroleum and chemical industries.
8. It adopts advanced quantitative filling technology to quantitatively fill and seal a variety
of liquids and viscous liquids. It is a new type of electromechanical integrated filling
equipment.