Liquid filling machine,Dongtai Machinery is good.
Shandong Dongtai Machinery's main products are: automatic liquid filling machine, automatic paste filling machine,high-precision filling machine, edible oil filling machine,semi-automatic pneumatic filling machine, single-head filling machine, double-head filling machine, semi-automatic filling production line, automatic filling production line,powder packaging machine, granule packing machine, liquid packaging machine, sauce packaging machine,honey packaging machine,chili oil packaging machine,heat shrink packaging machine,pillow packaging machine,etc.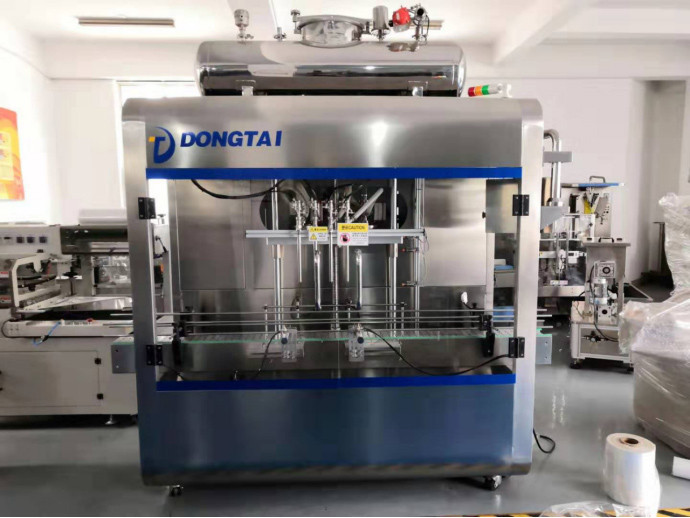 Semi-automatic liquid filling machine, the submersible liquid filling machine adopts the flow type filling principle,unique dive device, suitable for the foam or water agent which is easy to generate foam, and dive the filling mouth to the end before filling The department then fills to avoid foaming due to impact between materials during the filling process, thus achieving accurate and efficient filling. The filling quantity is adjusted by actual measurement,digital display control, positioning control system can effectively prevent photoelectric error counting, and the use of pneumatic inner closed filling valve mouth can effectively prevent dripping during filling process. Manual upper bottle control filling flow rate, uniform filling, widely used in non-stick liquid, such as: glass water, antifreeze, disinfectant, soy sauce vinegar, various alcohol, urea solution quantitative time filling.