Dongtai Machinery---To create mainstream products for edible oil filling machine
Dongtai Machinery---To create mainstream products for edible oil filling machine
In recent years, the economic development of various industries requires higher-end
equipment to complete production. The emergence of automated filling machines has
brought hope to enterprises. Automated filling machines are constantly improving in the
manufacturing industry and are changing filling. The mode of operation of the process and
the processing method of the filling container and material show a very obvious effect in
terms of improving the product quality and production efficiency of the filling machine
industry, and also eliminating the processing error and reducing the labor intensity.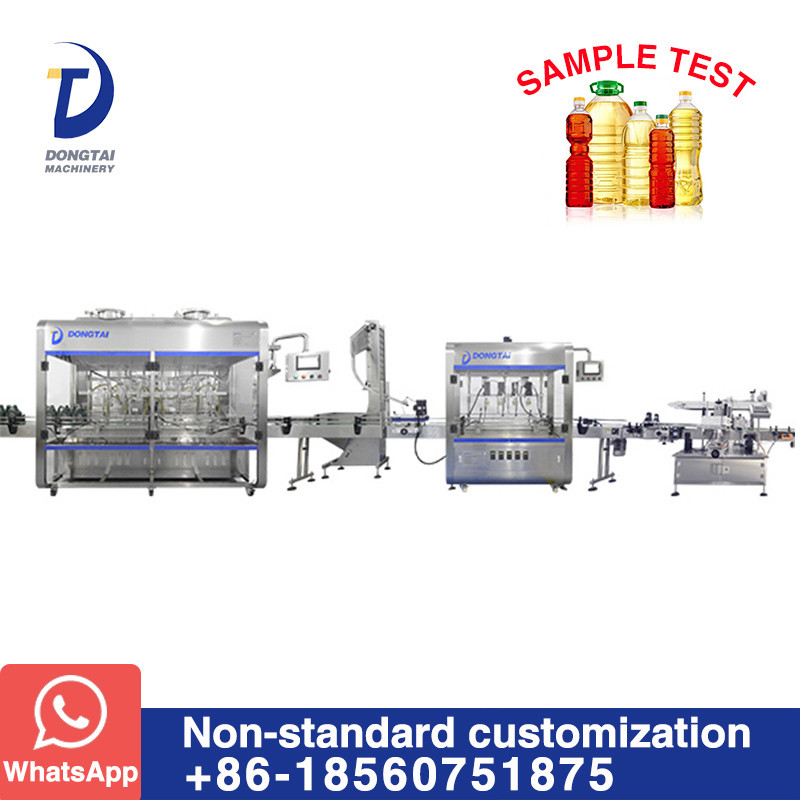 Today's edible oil filling machine are everywhere in our lives. The edible oils we eat at
home are inseparable from edible oil filling machine. In order to comply with market
requirements, with the increase of edible oil types, edible oil filling machine as a good
helper for edible oil filling, we must reform and innovate the speed and performance of
edible oil filling machine to further improve the production of filling machinery. Increased
efficiency and automation.
Shandong Dongtai Machinery Manufacturing Co., Ltd. has the qualification of China's
professional automated filling equipment manufacturing, and has a number of patents. In
the years of development and construction, it has formed a process quality control and
excellence mechanism. Main scope: sauce filling production line, edible oil filling
production line, lubricating oil filling production line, sauce filling machine, edible oil filling
machine, lubricating oil filling machine.
We create a fully automated edible oil filling machine that not only ensures the safety of
the edible oil filling machine, but also makes the oil more clean and sanitary, and
contributes to the health of consumers.