With Dongtai Tomato Sauce Filling Machine two cm large particles can also be easily filled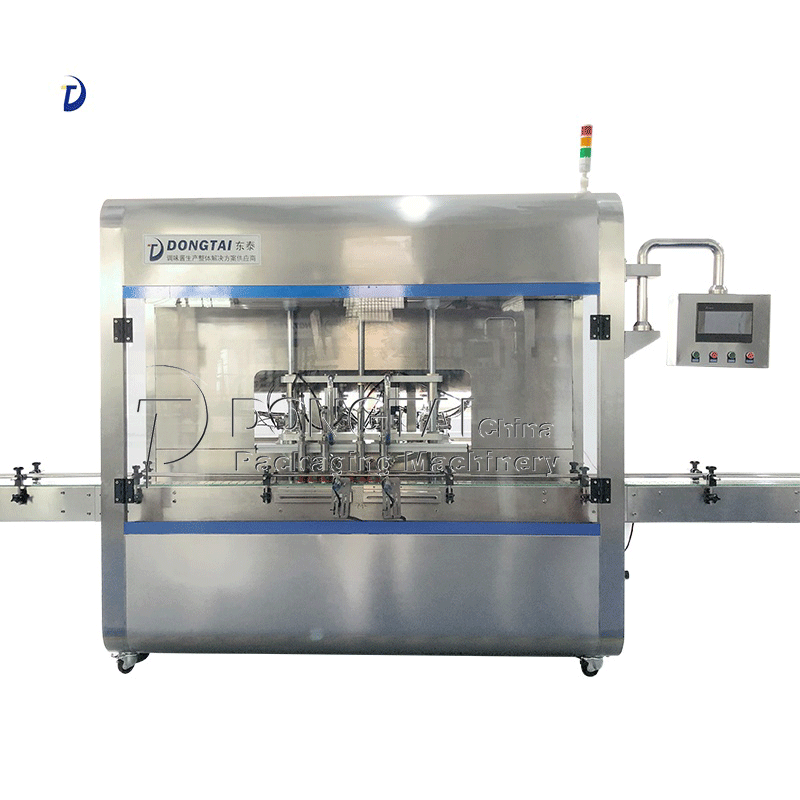 The market changes rapidly, and it changes according to people's needs. It is also a state of development that companies must follow its changes. The rapid development of the filling market has brought a lot of convenience to people's lives. At the same time Don't relax your vigilance. In the process of changing times, the market's development direction is also non-directional. The ketchup filling machine develops and produces filling based on human-oriented needs, focusing on the filling of small and small particles, even if it is two centimeters. Large-particle materials are also easy to use. What is the reason for such a powerful function? Let us continue to see!
1. The filling machine is improved and designed on the basis of referring to similar foreign products. The special filling liquid filling head, vacuum suction and anti-drip and mechanical anti-drip double anti-drip protection, will not pollute the bottle mouth or The bottle body is convenient for subsequent capping and labeling.
2. The filling machine adopts the method of horizontal pushing material, which greatly shortens the distance from the lower hopper to the filling head, improves the filling speed, and more importantly, solves the problem of some bottles in the filling process of materials with large oil content. The filling problem of a lot of oil and some bottles of sauce has greatly improved the filling accuracy.
3. The product is more simple and convenient in terms of operation, accuracy error, installation adjustment, cleaning, maintenance and so on.
4. The machine has compact and reasonable design, simple and beautiful appearance, and convenient adjustment of filling volume.
5. The machine consists of two filling heads, driven by two cylinders, filling materials more quickly and accurately.
6. Using German FESTO, Taiwan AirTac pneumatic components and Taiwan Delta electronic control components, stable performance.
7. The material contact parts are made of SUS316 stainless steel. SUS316 stainless steel enlarges the 40*60 aperture of the rotary valve to ensure the filling of materials containing large particles. It has wide applicability. One machine can fill a variety of materials, which greatly saves purchases. cost.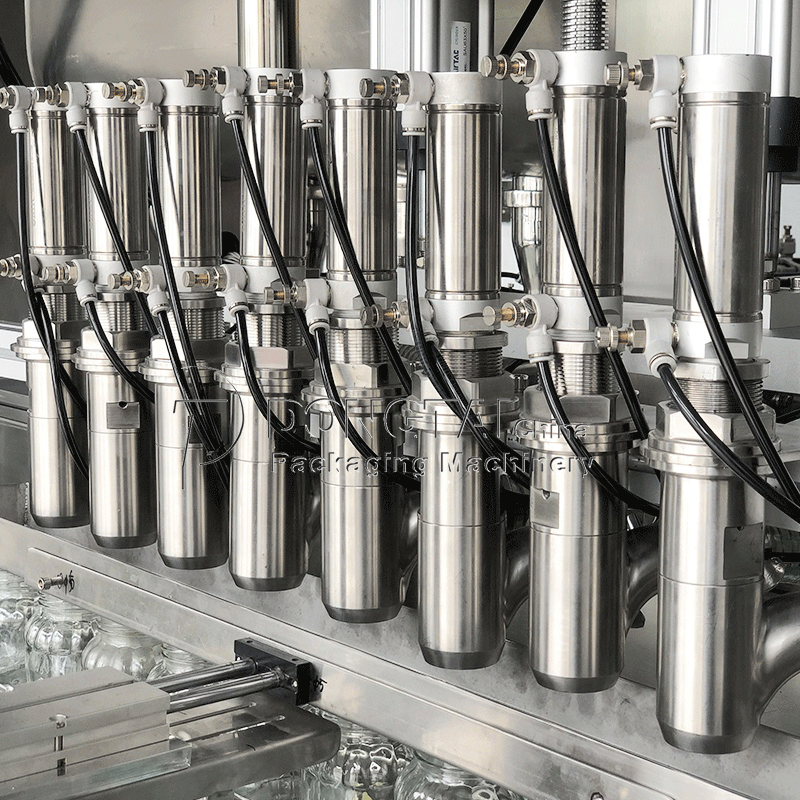 The ketchup filling machine uses its own wise developmental vision to open up a new world for itself and find its main battlefield for competition. In this raging filling machine market, what you are fighting for is your own endurance, your dedicated development pace, and your own decision-making. Seeing that these Dongtai meat sauce filling machines are two centimeters in size. Granular materials are really easy too!