If a Chinese edible oil filling machine is at home two people can supplement production!
The fierce market competition has brought a lot of pressure to our major machinery manufacturers, but our wheat germ oil filling machine still insists on dreams, because we believe that persistence can be successful. Today, the edible oil filling machine has been an inestimable filling in the entire market, because this highly automated edible oil filling machine has reached the level of intelligence that can be produced by two people, which can save manufacturers Too much labor.
Edible oil filling machine is a kind of automatic filling. In this era of automation, it can be regarded as one that keeps up with the pace of the times, but with the rapid development of alternative technology, there are also many types and models of edible oil filling machines in the market. , And they are all in different manufacturers, but our Dongtai edible oil filling machine is indeed worthy of everyone's trust. Two people can complete production!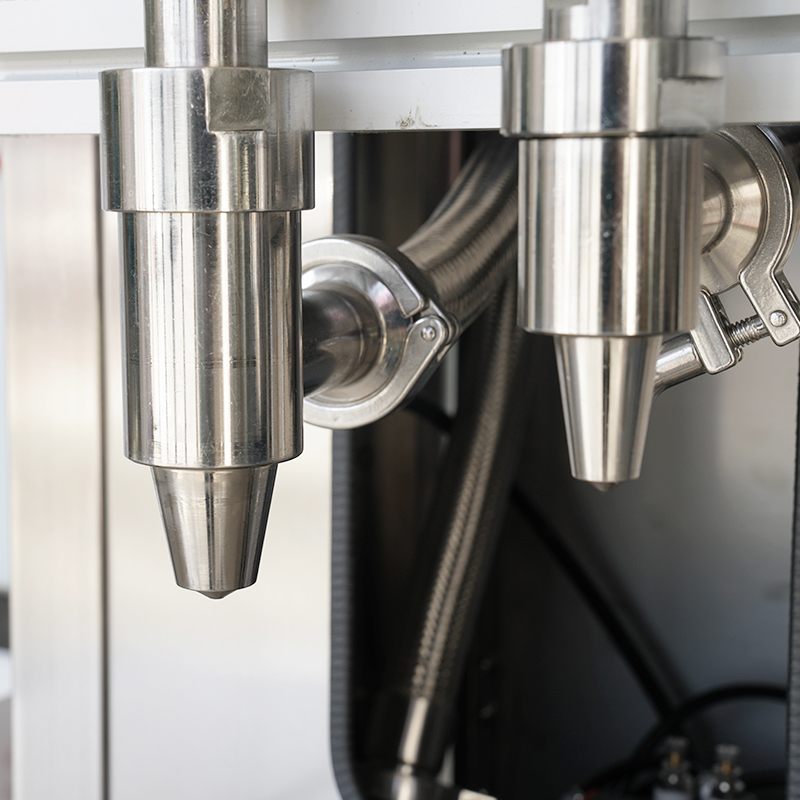 The 1.316L stainless steel refined anti-drip filling head is specially designed for edible oil filling. It has good passability, fine polishing inside and outside, and is truly food-grade.
2. The link storage tank is injected into the storage tank through the feed port by power.
3. The color of the air pipe and the material pipe are separated, which is convenient for maintenance and replacement. The black air pipe and the white vacuum suction pipe.
4. Insert the receiving trough to prevent materials from being spilled on the ground and troublesome cleaning during debugging or failure.
5. Electronic control module, all controls are controlled by software programming, which is convenient for maintenance.
6. Man-machine interface, through the intelligent system to control the parameters of the whole machine, and adjust the operation of the whole machine.
7. Food grade 304 stainless steel hollow, in line with national food hygiene standards.
8. The frequency conversion power is separated, and the start and stop of the conveyor belt are overlapped and buffered to ensure stable conveying and prevent bottles from falling and splashing.
In terms of technology, our edible oil filling machine has a large number of high-efficiency filling technology, coupled with an automated production model, after being purchased and used by the company, it will surely bring some unexpected surprises to the company. Therefore, many companies related to filling are currently using our Dongtai filling machines. In the case of saving more manpower and increasing production, don't you come to buy these now?