Dongtai uses actions to prove the existence value of sauce filling machines
Commodity filling is no longer unfamiliar to consumers nowadays. Different filling and filling products have different effects. As a sauce filling machine, the filling effect is mainly firm filling, economical and practical. , Now the sauce filling machine produced by Dongtai is using actual actions to prove its existence value.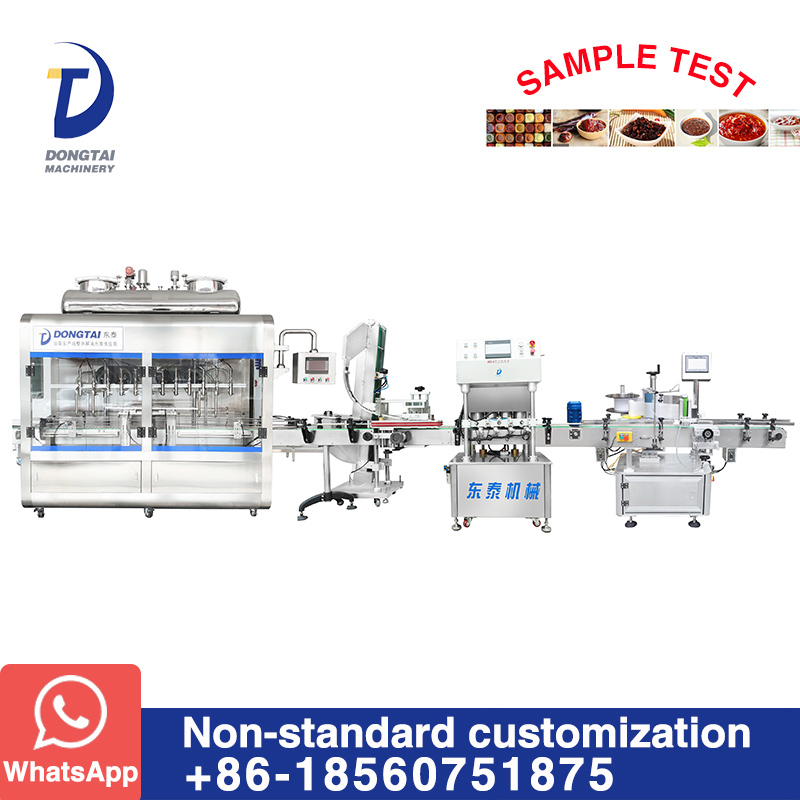 Sauce filling machine is different from general filling, especially in food filling. As a common food filling machine, the sauce filling machine brings a lot of convenience to producers, sellers and consumers after filling food. It is not only convenient to carry, convenient to transport, but also very important. It brings great convenience to sales and promotes the development of the food industry. Let's analyze the role played by the sauce filling machine in food filling. First, to protect food and extend the shelf life of food; to protect the appearance quality of food produces certain economic benefits; food must go through handling, loading and unloading, transportation and storage during the entire circulation process, which can easily cause damage to the appearance of food. After the inner and outer filling, the food can be well protected to avoid damage. Protect the original quality of food and extend the shelf life of food. The quality of food will change and deteriorate during the entire circulation process.
   Dongtai is a powerful filling machinery company. The sauce filling machines we produce have been adopted by major manufacturers. Some have purchased sauce filling machines and tomato seed oil filling production lines. Recently, one company purchased our sauce filling machine. This type of sauce filling machine has stable performance, high filling accuracy, not easy to leak, easy to disassemble and wash, and replace the screw. It is connected to the fully automatic production line with strong stability and high filling efficiency. It can also be matched with a labeling machine, a sealing unit and a filling production line of a synthetic sauce filling machine, which is very suitable for mass production of some medium and large enterprises.
   Dongtai is step by step using practical actions to prove the existence value of the sauce filling machine we have developed. Many of our customers are good proofs.