Mini oil filling machine---Are you interested in?
Mini oil filling machine---Are you interested in?

The ampoule filling and sealing machine is suitable for small batch filling for different
product and widely used for filling oral liquid, perfume, liquid , essential oil, olive oil,
health care product etc in pharmaceutical, herbal, pesticide, cosmetic, food and
supplement area.Like the small vial filling,it provides more convenience for our life.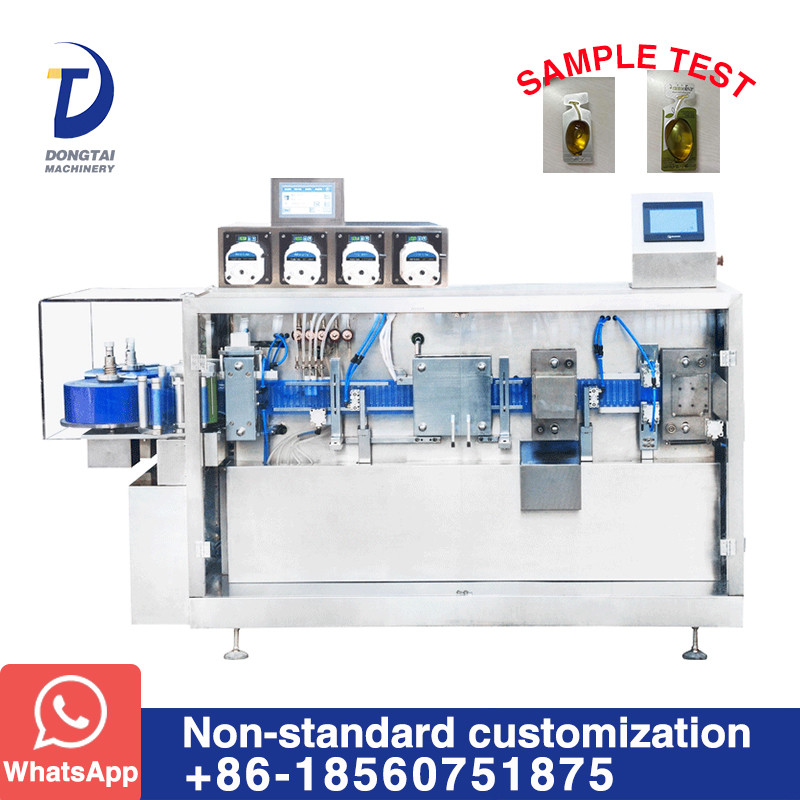 The mini oil filling machine features:
1.PLC control,Stepless frequency control
2.Roll-off, plastic forming, filling, lot marking, indentation, tail cutting, cutting and other
seven steps are automatically completed by the program
3.The Man-machine interface for the user uconvenience and easiest operation.
4.The filling head doesn't leak, foam or spill.
5.The relevant parts in contact with the liquid are all made of high quality stainless steel
and meet GMP standards.
6.Main pneumatic components are import fittins.
7.Electronic peristaltic pump automatic filling system and filling machine are accurate to
measure, and error is small.